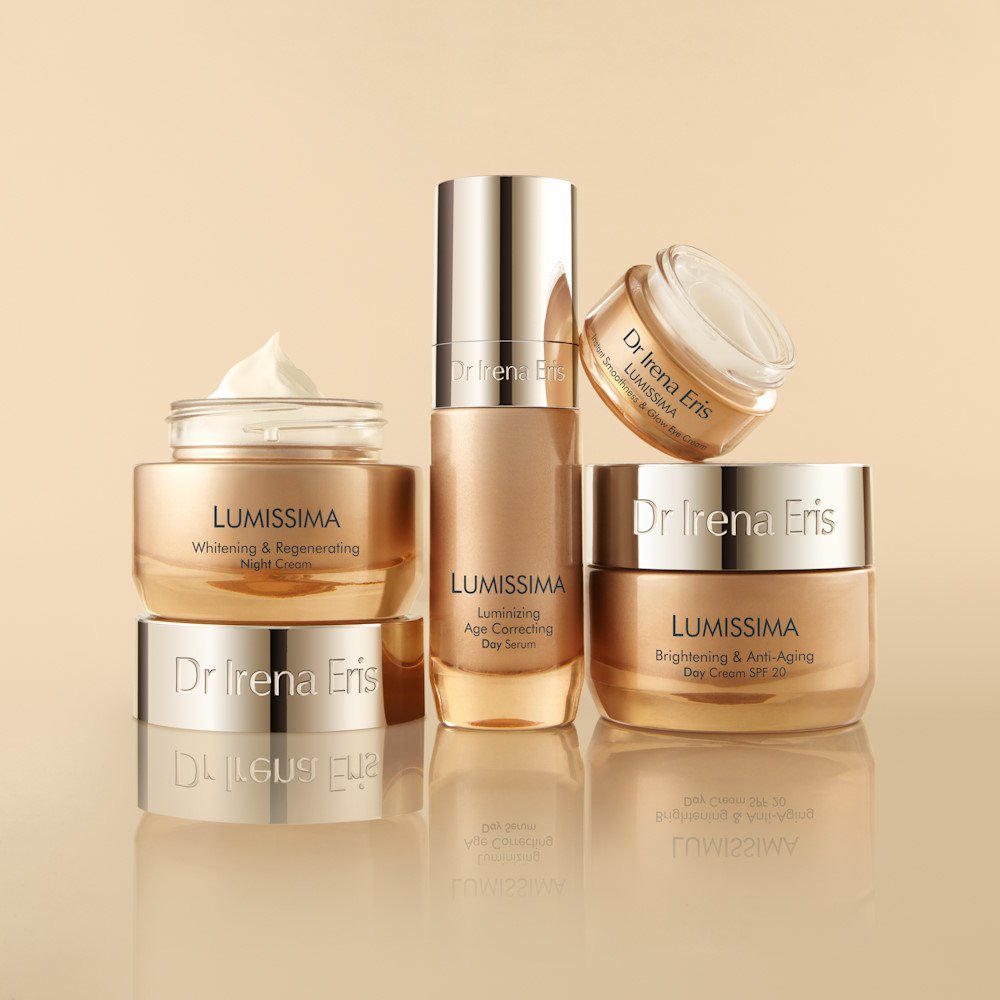 LUMISSIMA
ABSOLUTE GLOW. NO WRINKLES.
An innovative line of rejuvenating cosmetics which effectively reduces discolourations, evens out the skin tone and subtly brightens up the skin.
The unique combination of Signal Matrixyls (low-molecular-weight peptides) and a Pigment-Block complex reduces pigmentation spots and wrinkles, evens out the skin tone and restores the face's natural brightness and a visibly younger appearance.
This series is intended for skin with uneven pigmentation caused by external factors (UV radiation), hormonal or natural ageing processes, as well as for skin in need of glow, renewal and revitalisation.